Home
Last modification date Feb. 22, 2016, 5:31 p.m. by msf
The Practical Guide to Humanitarian Law was published for the first time by Françoise Bouchet-Saulnier in 1998. Regularly reedited and translated in several languages, the latest edition was published in December 2013 and makes up the content of this website.
Written from the perspective of victims and those who provide assistance to them, the Practical Guide presents the rules of humanitarian law applicable to the protection and assistance of victims of conflicts and crisis in accessible and reader-friendly alphabetical entries.
It analyzes how international humanitarian law has evolved in the face of new challenges to international peace and human security related to the war on terror, new forms of armed conflict and humanitarian action, the emergence of international criminal justice, and the reshaping of fundamental rules in a multipolar world.
An unprecedented work, intended for journalists and citizens, policy makers and opinion leaders, relief workers, members of humanitarian organizations and practitioners, war leaders and servicemen…

You will find here all the entries of the Practical Guide, regularly updated. The website is intended to be simple to use, interactive and didactic. In order to provide intuitive navigation, each entry is integrated into a broader category, a search engine is available and you will also find an index of convention and ratifications.

 "This book is thus written for those who analyze events that take place in the world and those who seek to understand them, those who inquire about the choice and innocence of words stemming from new forms of political and military propaganda.

It is written for those who seek to defend humanitarian space in situations in which the lives of the most vulnerable are threatened by direct or indirect violence and abandonment by governments.

It is written for practitioners who must mediate unequal power relationships among States, armies, victims, international organizations, and nongovernmental groups.

Lastly, it is written for each of us, potential victims of violence and armed conflict, to help us resist and survive crimes against humanity and allow the emerging global society to be more humane."
Françoise Bouchet-Saulnier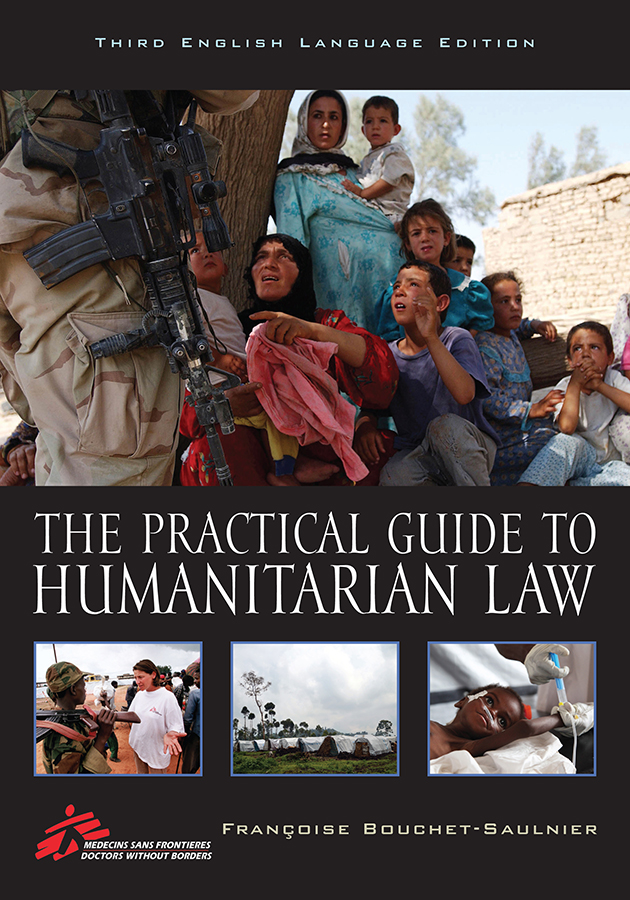 Buy the Practical guide to humanitarian law : Rowman & Littlefield